Marnixkade 113, Amsterdam, Netherlands

Privacy is an opportunity
Let's design products, policies and services that respect human rights
Book Appointment
What we're into
Ethical innovation
Helping you create ethical policies and products
New technology can help society, but it takes effort to make it behave. Though critical thinking we can ask questions and find solutions that balance the power of technology with the needs of society.
Foresight
Using knowledge from the humanities we can help you spot potential downsides of new technologies early, so they won't surprise you later.
Speculative Design
Making things privacy friendly does not mean you have to compromise. Through careful design you can often have both privacy and functionality.
Concepting
Asking the hard questions early leads to better results.
Privacy Prototyping
Embrace "privacy by design" principles.
Speaking
We offer nuanced insight into the issues of today and tomorrow.
Workshops
Let's learn by doing, together.
WHO
Tijmen Schep
Pineapplejazz is run by Tijmen Schep. I collaborate with other independent professionals on a project basis.
I've received masters in both digital design at the HKU, and the philosophy of technology at the University of Utrecht. Being versed in technology, design, sociology and philosophy allows for a broader perspective on the relationship between society and technology. I love critical thinking as much as I love getting hands-on with technology.
More of my work can be found at tijmenschep.com
BOOK
Buy "Design my Privacy" in your bookstore
The book offers 8 principles for privacy design. Most are practical, such as looking for ways to keep data away from the cloud. Others discuss the need for sensitivity to psychological and social complexity, something at the core of the notion of design itself. For example, the dream of 'transparent' technology often clashes with the need for explainability and transparency. The later principles dive into the essential role that privacy plays within larger society, and explores the mindset and culture that designers need to develop and nurture in order to prevent harm to our institutions and western enlightenment ideals.
It's available in both Dutch and English. The Dutch version can also be downloaded for free. Many design schools in the Netherlands, and at least one in Germany, have employed the book in their curricula.
AWARD
Dutch Privacy Award for our privacy friendly smart home solution
Our research into building privacy friendly smart homes revealed issues most of the industry isn't talking about. Our prototype solution, called Candle, won a Dutch Privacy Award in 2020.
The Dutch Privacy Award, handed out by member of parliament Kees Verhoeven.
AWARD
A .eu Web Award for "How Normal Am I?"
From 2018 through to 2021 Pineapplejazz was a partner in the SHERPA consortium. This is a European research project that explored issues around artificial intelligence which society might face by 2025. Within this context I launched How Normal Am I?, an interactive documentary about the issues with face recognition technology. Within a year had been viewed over 700.000 times.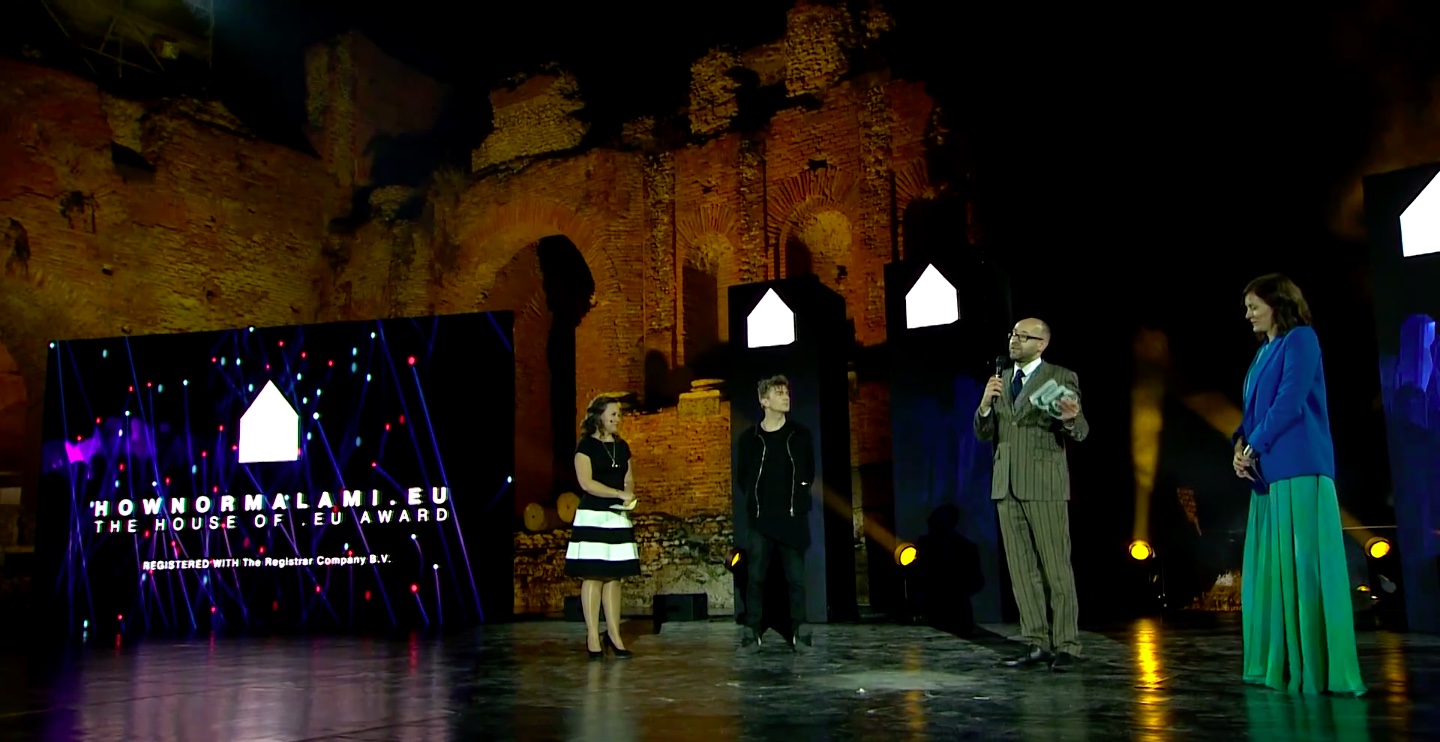 The .eu Web Award ceremony in Taormina, Sicily.